Tahoe.com and the TahoeDailyTribune.com are unveiling a new events calendar that we think will improve your experience of searching and posting events. Here's how the calendar will look on the Tribune — and how you can use it to post to both sites: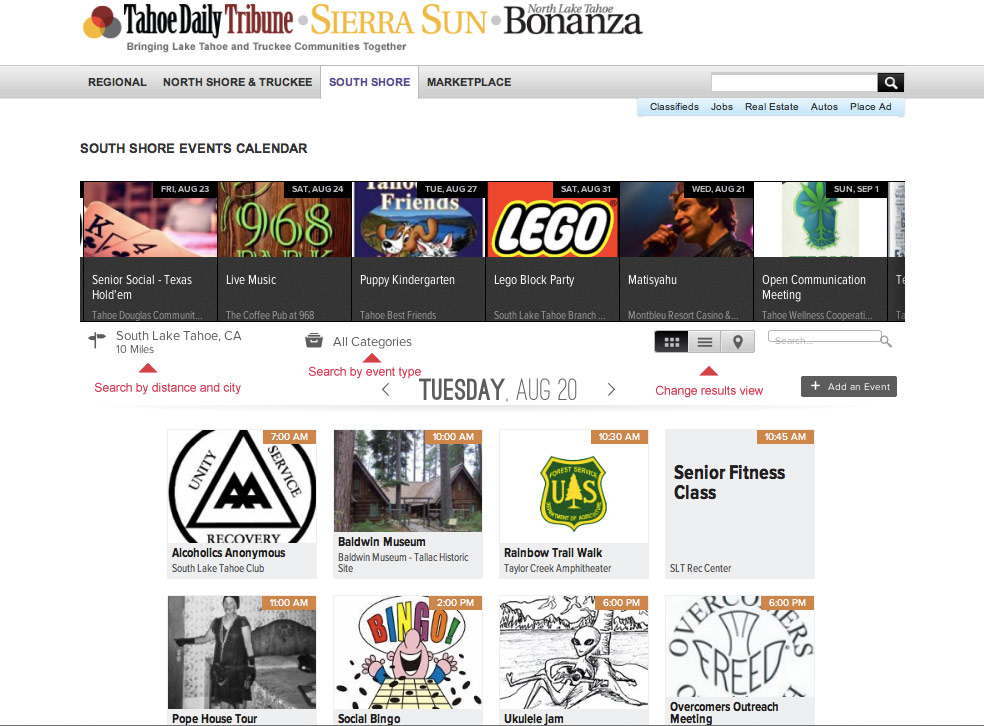 Here's how to post your event. Click click on + Add an Event link in the top right hand corner. This is the page you will see.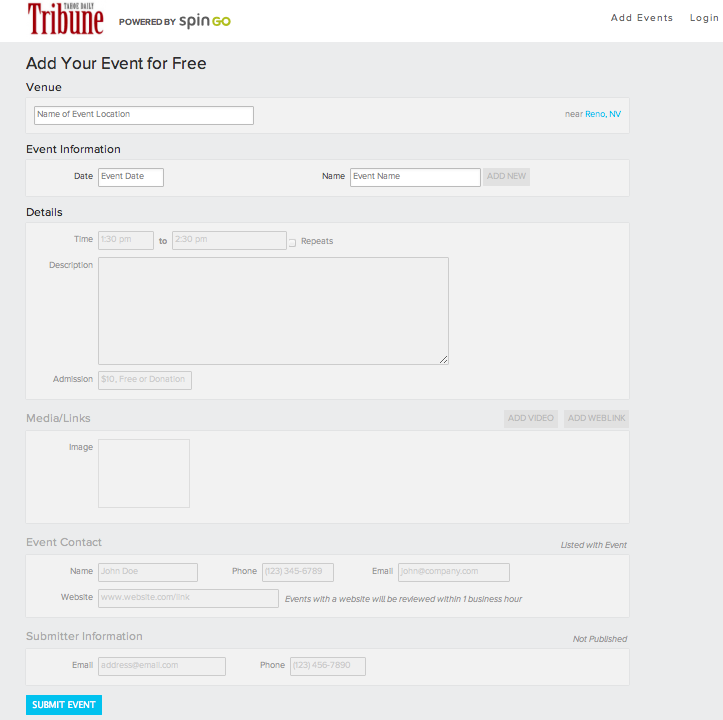 The location should be set to where you are currently but if you need this to change, simple click on the location and type in where you want it to be.





Once you have the city, type the name of the place where the event will be. Some locations will show in a drop down menu. If your location is not one of them. You can add it.





Add the street address, city and zip code. This will save it for the next time you want to pick this place as a location. Phone number is not required.





Next, enter the date of the event and the name of the event. If you don't see the name of your event, you can add it.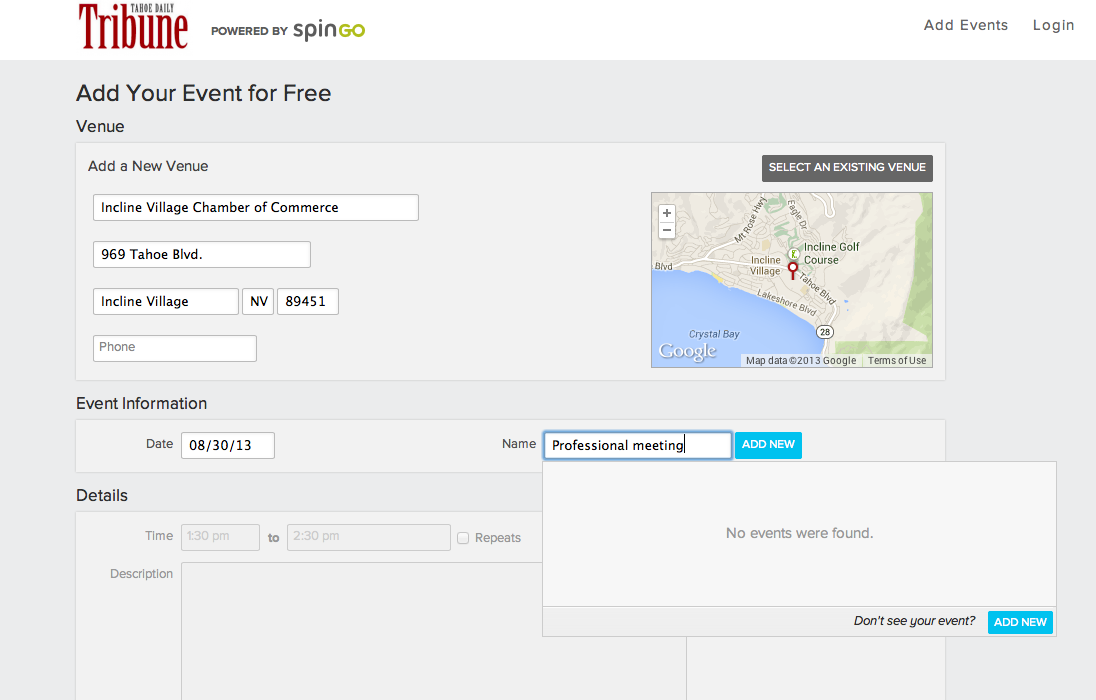 Next, add some details about your event; length of time, cost, if it's recurring and a brief description so people know what to expect.





If you photos, a flyer, videos or relevant links you want to share, add those as well.





Now include contact information so people can find out more information.





Last, make sure everything you entered is correct and how you want it. When you're satisfied, click submit event. You will see a preview of your event details. All events are reviewed within 1 hour. If you have any questions or concerns, please email info@tahoe.com